Little Kingdom Babies
(suitable for babies 6 month +)
Babies learn best by using their senses to explore materials and the environment around them. Messy play activities are a fabulous way to create the perfect sensory environment where babies can learn through play. During this party babies will explore treasure baskets, foam, water, sand, jelly, custard, gloop and much more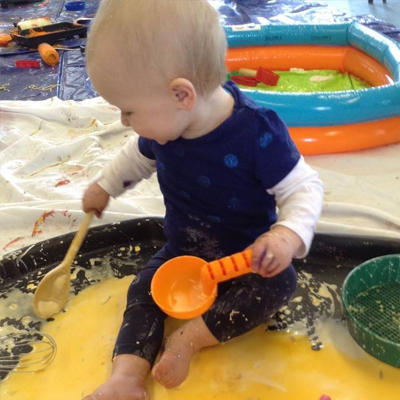 Under the Sea
(suitable from 6 months +)
If your child has a love for 'Finding Nemo' or 'The Little Mermaid' then this is the perfect party package! Fun filled under the sea adventures of water play with inflatable sea creatures and squirting fish.
Create your own sea creature with lots of collage and sparkles, explore sea shells on the sandy beach and dig for treasure... Plus much more!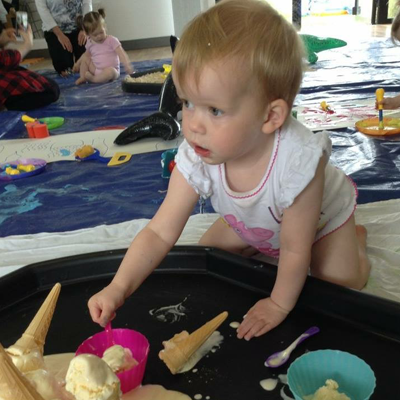 Stomp Like a Dinosaur
(suitable from 18 months +)
Create dinosaur fossils in mud dough, Stomp! Stomp! Stomp! Making giant dinosaur footprints in paint, explore the natural habitat of a dinosaur world & make dinosaur eggs.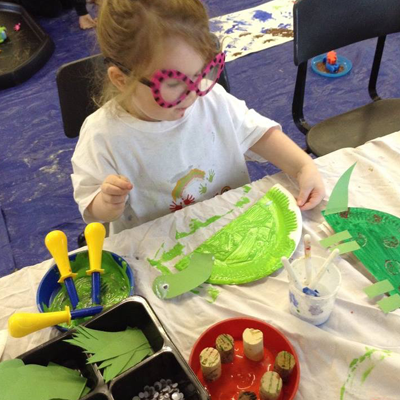 Peppa Pig & George
(perfect for every age)
Make your own Mr Skinny Legs, Peppa & George masks & Mr Potato plus lots of welly printing and muddy puddle gloop!!! plus much more!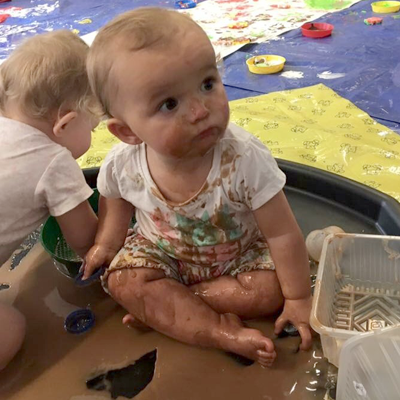 Animal Tales
(suitable for all ages)
A favourite for all children, a little something for everyone.
Bunny rabbit, sheep or tiger masks, hide and seek animals in jelly, wriggly wool snakes, colourful feather parrots and sensory messy fun for all.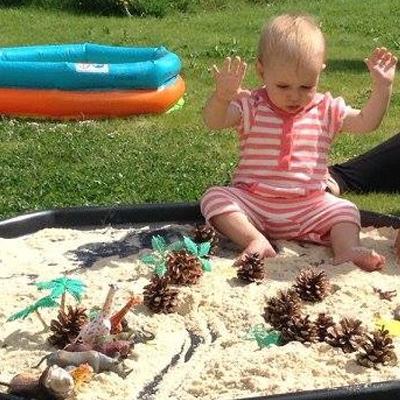 Fairy Friends & Goblins
(suitable from 2 years +)
Beautiful sparkly fairy wands and wind spinners, butterflies & clay goblins. Discover the science of goblin snot gloop, glittery dough and make a bottle of magic potion, A jam packed magical party!
A Princess & Her Knight
(perfect for 3 years + but can be adapted for younger children)
Crowns and tiara crafts, make clay Princess' & Knights, swords and shields, with lots of sparkles of course and a princess wouldn't be complete without some beautiful jewellery and even more glitter.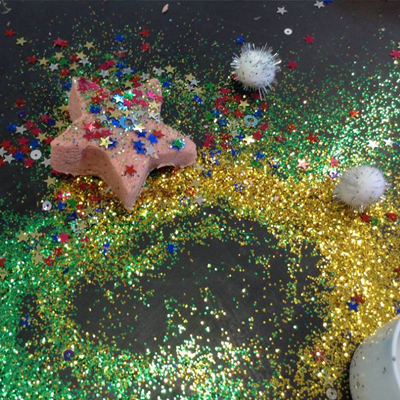 The Gruffalo
(suitable for 3-4 years +)
Owl ice cream play with scrambled snake, explore the deep dark woods… What creatures may you find? Create the scariest creature in the wood with dough and learn your shapes whilst making a fox but don't be afraid once you've made the Big Bad Mouse!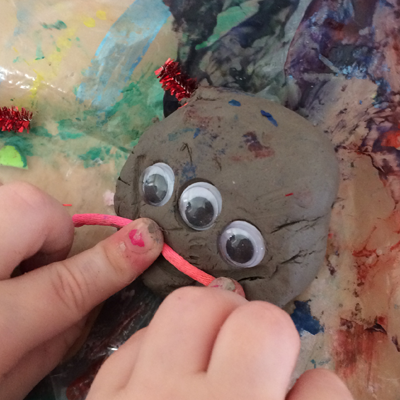 Frozen
(perfect for children 2 years+)
Super sparkly, ultra oozy and delightfully icy frozen slime! Magical Elsa wands, frozen snow, Olaf paintings… Leave him to dry and watch him grow.